I've been watching
Shakugan no Shana,
because I was curious about why the show was so popular. After much investigation, I have a startling deduction. People like Shana. Why? Because
tsundere
. There is something about those grumpy little lolis that drive people crazy (in the best way possible). I like 'em too, as they are a far more compelling romantic lead than the usual hopelessly insecure high school girl. But why are tsunderes so fun to watch? After many hours of psychoanalysis (ie me sitting on my bed having a
Toradora
marathon) I have developed a theory. Tsunderes are popular because they are the perfect combination of hard-to-get, emotionally fragile, and flattering.
Look at this sassy little sheila. What's not to like?
People like a challenge. It validates your existence when you do something that ordinary people can't. So the idea of a tsundere, or someone who is not normally cold, suddenly being torn by their emotions, is captivating. Being in a relationship is hard enough. But winning over a tsundere is like completing a marathon with one leg tied to spare tire. It's not something the average mortal can do.
But in a nice little paradox, most tsunderes are emotionally fragile, which means that they would be easy to be in a relationship with. Like Shana, who emotionally withdraws because she doesn't know how to handle her own emotions, tsunderes are a "go at your own pace" romance. Tsunderes are too stubborn to admit they like someone and enter a relationship. At the same time, they immaturely refuse to let someone go. This leads to a sort of push and pull, a sweet-spot of noncommittal love. The merry-go-round of emotion means that a relationship with a tsundere can continue indefinitely without ever being constricting or binding. They aren't ready to completely commit to a relationship, so why should you?
Just because she makes you a gourmet dinner doesn't mean she likes you, okay?!
But let's not forget the most important aspect of any hypothetical relationship: they make you feel good about yourself. Tsunderes are usually tough, hardened people. Like the ferocious Palmtop Tiger from
Toradora,
they are quick to judge and condemn. But their special someone magically makes them melt into a pile of squishy goo. Surely someone capable of such a marvelous feat must be amazing! Either that or the designated male-lead. But the fact remains that tsunderes are flattering because their love is so begrudgingly given.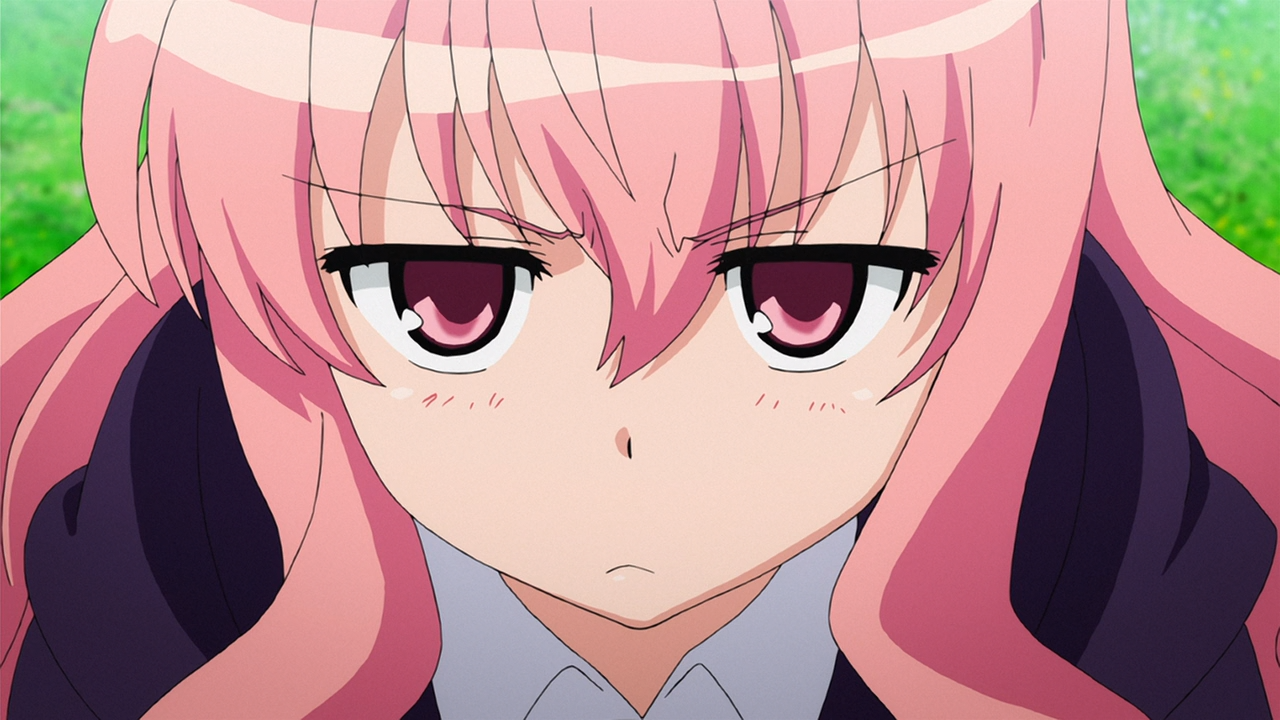 If you can win over this, then you deserve a medal.
It would be an oversimplification to say this is a complete analysis of what makes tsunderes the go-to for romantic leads. There are a wealth of other factors out there. However, you can't deny that there is something so psychologically satisfying about the love-hate dynamic. So if you can't get enough tsundere, have some recommended viewing:
And if you liked this post, check out my other articles!